Bossa Nova Vision, USA – Cosmetic Products Testing Systems
Bossa Nova Vision is a company based out of USA that specialises in the development and production of polarisation imaging cameras. These cameras find widespread application mainly in testing different characteristics of hair and skin. Such instruments are found useful by companies manufacturing different consumer products for hair and skin. Apart from these instruments, these cameras are also used just by themselves.
The company was formed by a group of scientists who specialised in polarisation imaging and image processing. By forging collaborations with numerous leading cosmetics companies and government organizations, the team has been able to translate their expertise and experience into practically useful instruments. Despite a solid footprint across the globe, Bossa Nova Vision continues to focus on improving their existing systems and exploring new areas of application.
The list of offerings from Bossa Nova Vision instruments popular in the cosmetics industry are:
The SAMBA Hair is a turn-key solution for measuring the glossiness or shine of hair tresses. It is the Bossa Nova Vision's flagship product being used by numerous cosmetic companies across the globe. It comes with a powerful image analysis software that provides accurate values of different parameters which denote how shiny a tress of hair is.
The MAMBO is a hair colour analysis system that is suitable for both in-vivo and in-vitro applications. It has a special geometry that makes it the most accurate hair colour measurement system. Using the RGB values obtained from images of hair tresses, the powerful software computes CIE*Lab colour values. These values are compared with the built-in colour database to find the closest matching colour.
BOLERO – Hair Frizz & Volume
The BOLERO is an imaging system for volume measurements and in-depth analysis of fly-away or frizz properties of hair tresses. The polarisation camera in the system captures a series of contour images of the tress and constructs a 3D model of it in less than two minutes.
The BOLERO Lite is a miniature version of the BOLERO and is preferred for elementary hair density analysis. The only difference is that this system captures and constructs 2D images of hair tresses to evaluate fly away / frizz properties.
RUMBA – Hair Straightness & Alignment
The RUMBA is a turn-key solution for analysis of orientation, straightness, and alignment of hair tresses. It is a versatile system that can be used for in-vitro and in-vivo tests to determine the alignment properties of any type of hair, be it straight or curly. A complete analysis of the distribution of hair fiber orientation will be performed within a second.
The TANGO is also a hair shine analysis system that employs an innovative polarization imaging technique. Though the SAMBA Hair also has a similar functionality, it has certain restrictions such as requiring the hair sample to be put on cylindrical geometry for accurate readings. The TANGO has no such constraint which enables hair shine to be measured in diverse conditions.
The SAMBA Face is a unique instrument widely used for measuring the glossiness of skin and thereby substantiate claims for skin care and cosmetic products. With the unique polarisation camera, SAMBA, the system delivers numerous parameters related to skin gloss and colour within seconds.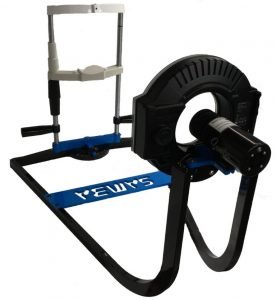 Bossa Nova Vision produces two unique polarisation cameras—SAMBA and SALSA—that find a variety of applications in industrial and research applications. These two models have all the features offered by ordinary digital video cameras with polarisation analysis capabilities in addition.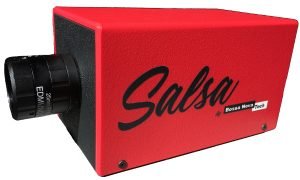 INTERESTED IN OUR PRODUCTS?
Leave us with your contact details. We will get in touch immediately.